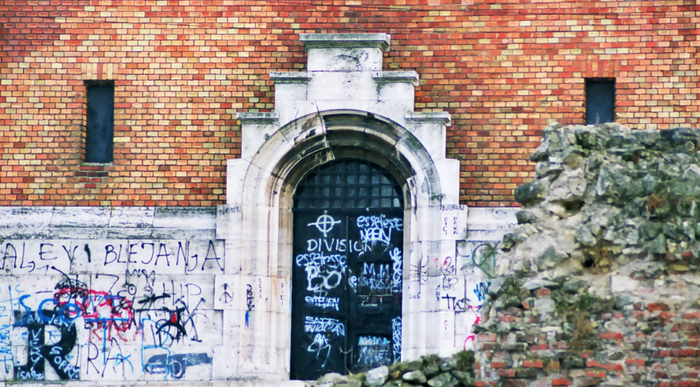 Millennium Tower (detail) - Belgrade
Five Millennium Towers were erected by the Hungarians, one in Budapest, and one in each corner of its empire, to mark 1000 years of rule. This tower in Zemun, a suburb of Belgrade, marked the southern boundary.
As evidenced by the picture, the Empire has long since disappeared, and the Serbs hold little reverence for this part of their history.
February, 2006
Imagicity | Photography - exotica, mundanity and wonders | © Dan McGarry