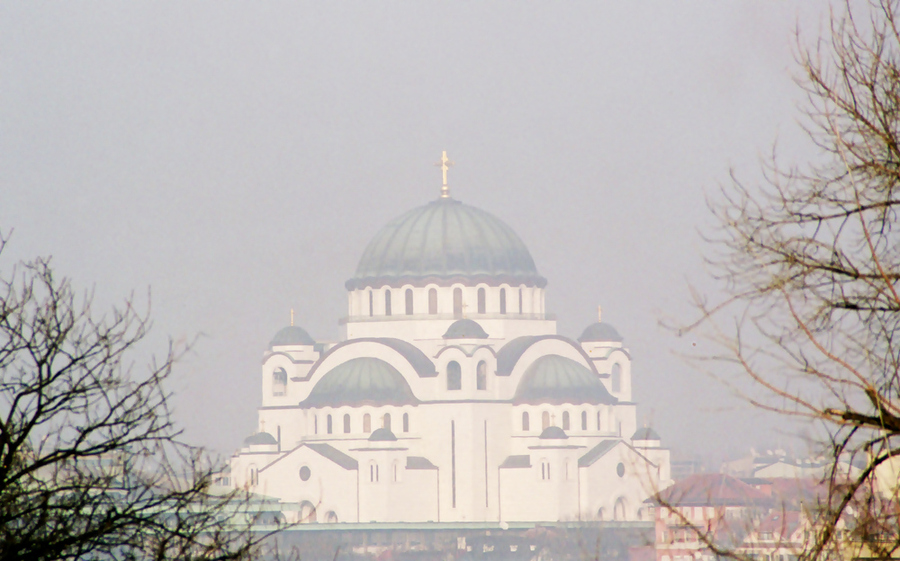 Sveti Sava Cathedral (01) - Belgrade
The massive yet airy bulk of Sveti Sava church dominates the Belgrade skyline. It balances the bulk of the great mosques of its time with lighter italianate influences reminiscent of the Duomo in Florence.
This view, through the ever-present haze of urban smog, enhances its feeling of lightness.
February, 2006
Imagicity | Photography - exotica, mundanity and wonders | © Dan McGarry