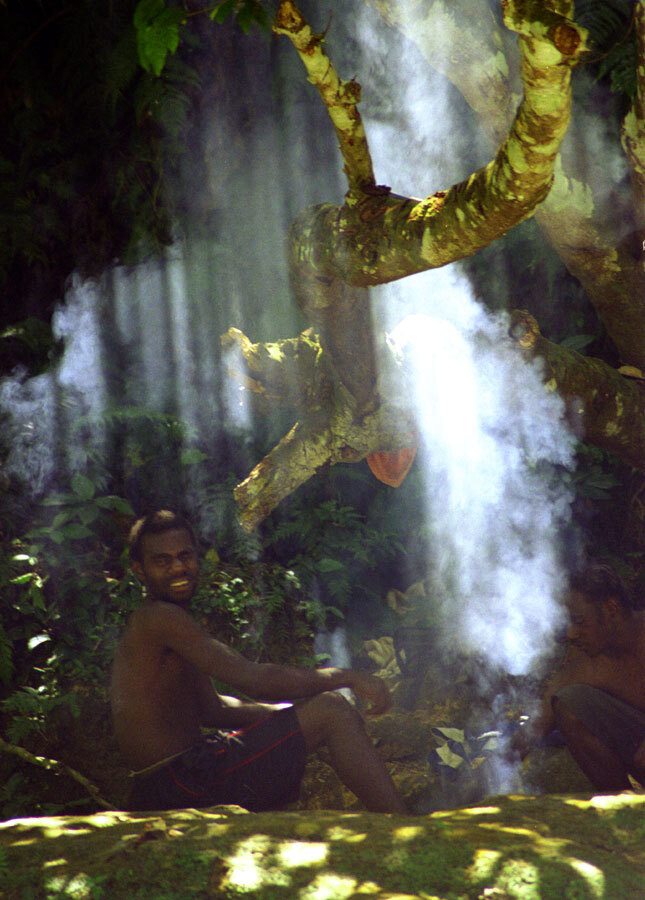 Cook fire, near Montmartre, Vanuatu
Early in my stay, seven of us hiked for several miles across countryside near Port Vila. For the last mile or so we walked hip-deep in a small river that wound its way down to a small cascade. The pool at the bottom was a treat to swim in. It came complete with a tarzan rope.
While we were sunning ourselves by the water, a group of youths arrived and immediately got a cook fire going so they could roast bananas for lunch. Andréa pointed out the play of light and shadow the smoke caused, and insisted I take a photo of it. I'm glad he did.
October, 2003
Imagicity | Photography - exotica, mundanity and wonders | © Dan McGarry