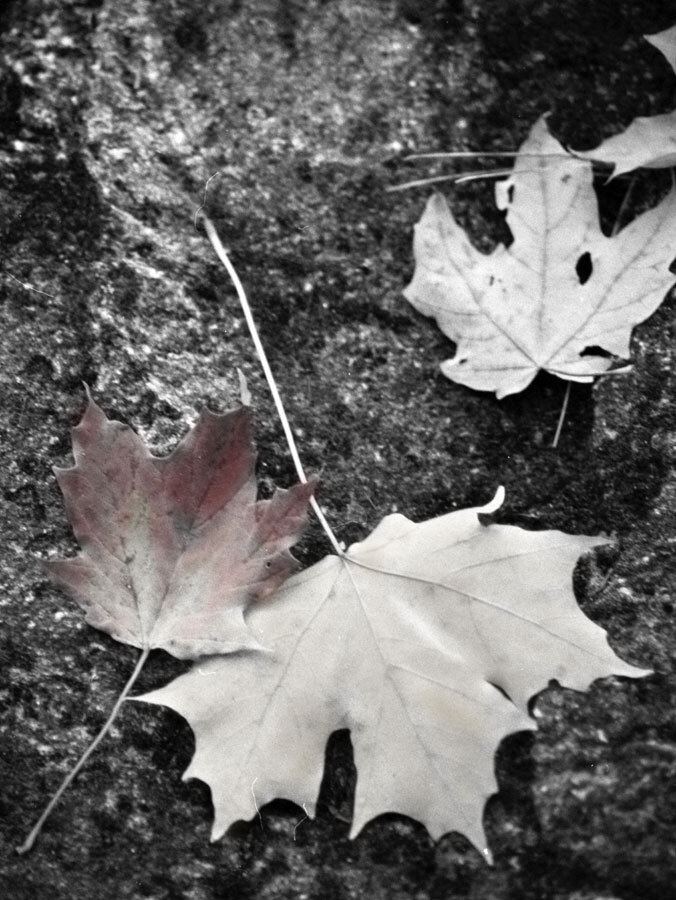 Chelsea, QC - Leaves #1
Tucked into the base of the Gatineau hills is a small town called Chelsea. Ottawa residents looking for a quick escape from the city are frequent visitors to the town, and to the lakes and wooded trails that surround it.
This photo was taken on a rather wet, grey day. I was alone in this section of the park, save for a slightly sodden wedding party getting their picture taken under the leaves of a golden maple tree. I found the fallen leaves more interesting, myself.
October, 2002
Imagicity | Photography - exotica, mundanity and wonders | © Dan McGarry