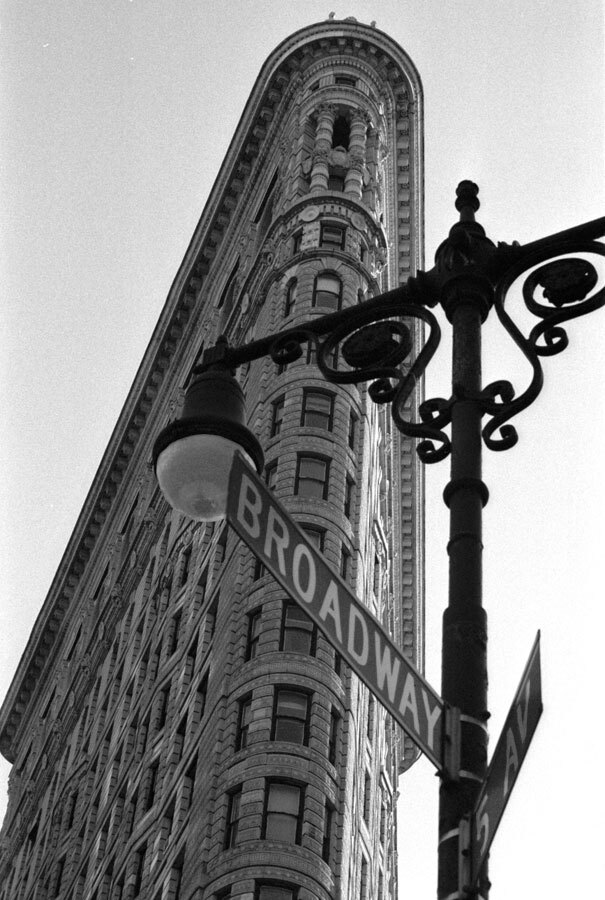 Flatiron Building, NYC (take one)
True Confessions: This is a straight rip-off of a photo I had seen earlier in the day at a souvenir stand on Park Avenue near the Metropolitan Museum. The competitor in me just had to know whether I could do it too.
In fairness, there are only one or two good angles from which to photograph the Flatiron building. And besides, now I have an image to which I hold the copyright.
September, 2002
Imagicity | Photography - exotica, mundanity and wonders | © Dan McGarry