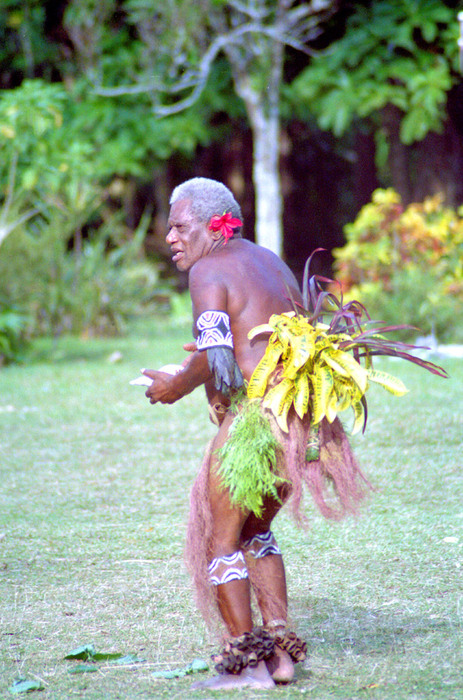 Chief performing tabu dance - Maewo island
This photo is a rarety for a number of reasons, not the least of which is the fact that I was allowed to take it at all.
All of the chiefs of Koiovo village in central Maewo performed a tabu dance at the end of our stay there. Usually these events are closed to outsiders and photography is strictly prohibited. This man was one of the two lead dancers, a position that probably took him most of his life to attain.
November 2005
Imagicity | Photography - exotica, mundanity and wonders | © Dan McGarry