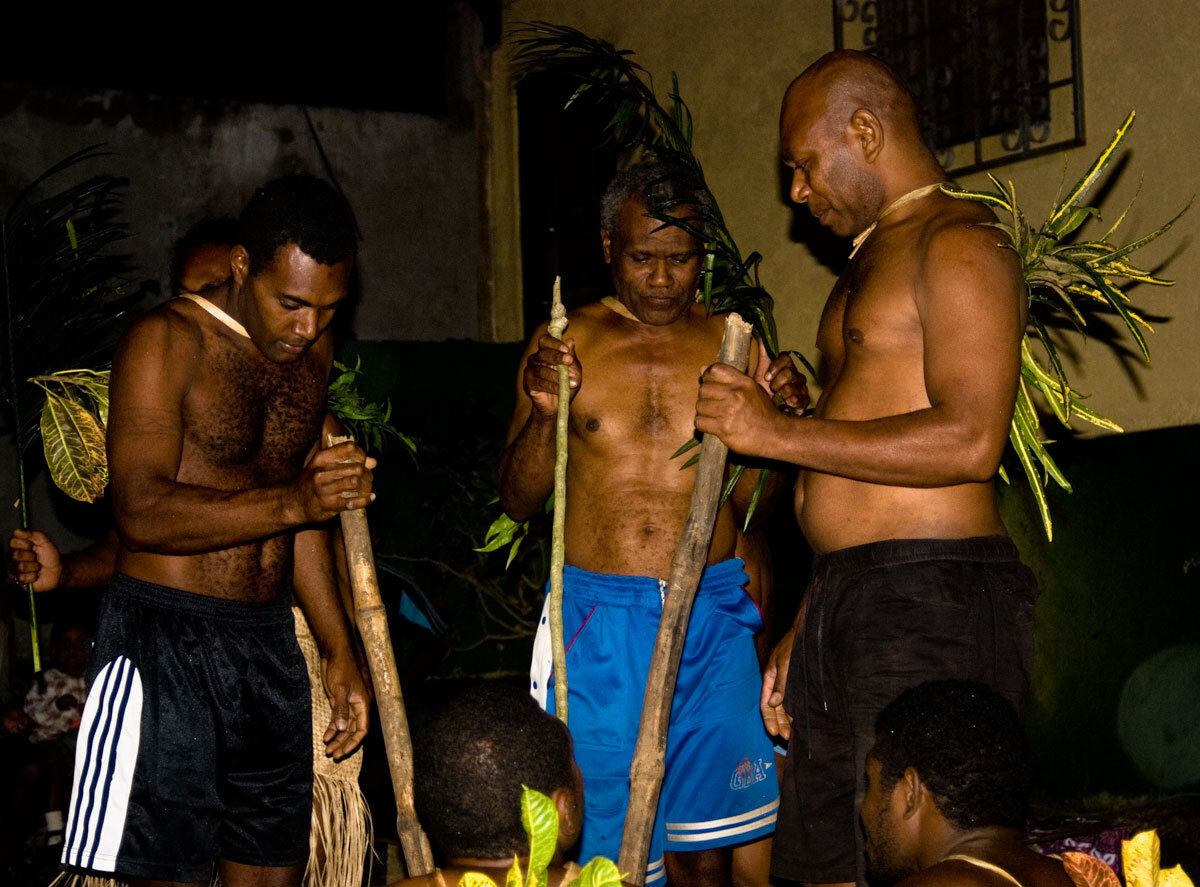 Musicians - Port Vila
We had a farewell party for Tim yesterday, and Chief Caspar and some of his family from Mota Lava contributed by performing a kastom dance. These are some of the musicians.
The light quality is terrible because my strobe lost its charge after the first shot.
July, 2007
Imagicity | Photography - exotica, mundanity and wonders | © Dan McGarry